"The taste of water is super, soft and tasty"
"Unbelievable, the impact of this small device"
"This has been on my wish list for so long. Now I have one and it exceeds all my expectations. If only I had done it much earlier."
A few comments from what others think of our vitalizers.
You can find more experiences on the page with reviews. If you want to read more about our vitalizers click here.
It's not our goal to sell you a vitalizer. No, we would like to tell you our and other people's experiences with vitalizers. If you choose a vitalizer it's good to know that you are making a well-considered, durable and 1-time purchase of a maintenance-free device.
Many people who bought a vitalizer later said:
"at some point we just knew a vitalizer was the right choice".

Our experiences and the experience of others were more or less a confirmation of what they already knew.
Energy Flows has a store in Soest. Open on Friday and Saturday. Feel free to ask us everything you like to know about our vitalizers. Come to our store and be surprised about the taste of vitalized water!
While visiting our store you must see our minerals and stones. Or maybe you are more interested in vitality on a physical level and you feel more for a (chair) massage.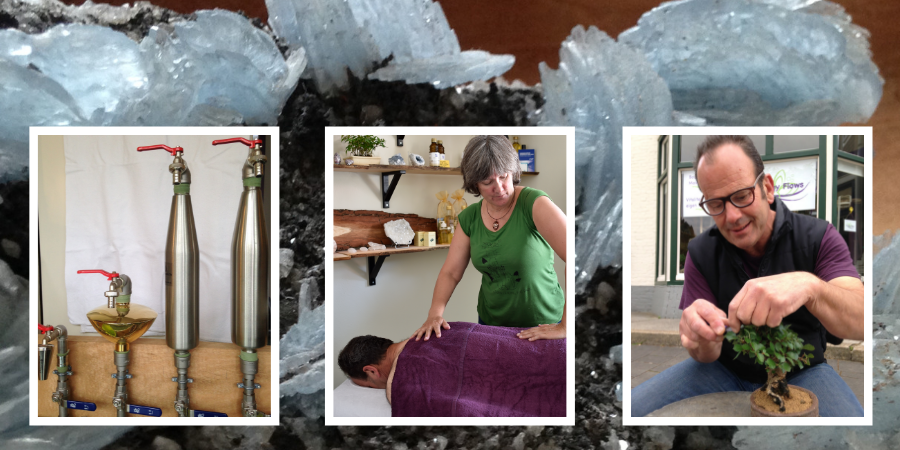 We are open on Friday and Saturday 10 am – 17 pm. Tasting a glass of water is always possible and if you prefer coffee or tea feel free to ask.
If you are not in the neighborhood or have the opportunity to come to our store or you want to know more about vitalizers? Please sent us your questions in an email.